Tamar Dunbar is in the process of starting up a business making home-made, all organic jams, jellies and preserves in Israel. She also spends a lot of quality time growing her own working materials and catering for special events. Her family joined us at our Pesach Seder this year and we had a blast!
She has kindly agreed to share some of her favorite maple syrup related recipes with us, and we're sharing them with you 🙂
I grow my own "rainbow" carrots, but you can find them at some farmers' markets and at health food (organic/natural/whole food) stores. They're a really fun way to get kids to eat their veggies, and vary in taste. Best served immediately so the colors won't "run."
This recipe is Gluten Free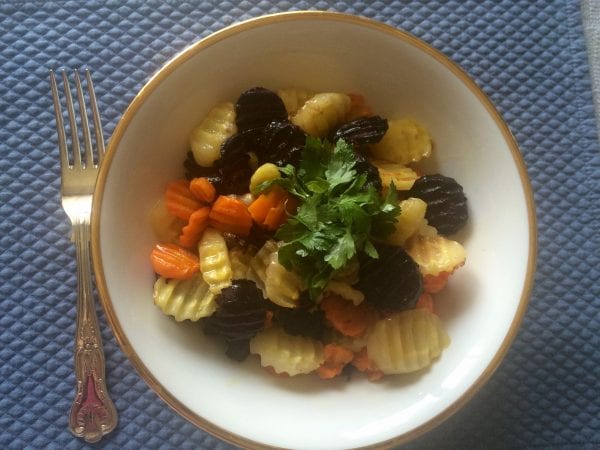 | | |
| --- | --- |
| | |
This can be kosher for Pesach if you use Maple Syrup that is certified as such.
If you want the sweetness of the maple syrup to come through more than the flavor of the maple, then use Grade "A" maple syrup.
If you want the maple flavor to come through, then use grade "B" maple syrup.