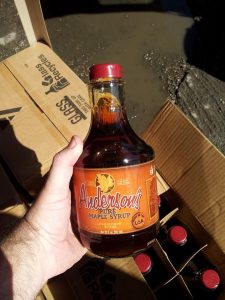 Anderson's 100% Pure, Grade A "Dark Amber", Maple Syrup
32 oz. / 946 mL glass bottle
100 NIS – Payment by Paypal or Credit Card
Delivery to most places in Israel is 20 NIS OR FREE if you take advantage of our tremping delivery option. Contact us for details.
Have questions? Get in touch here.
Want to know about the Kashrut? Find out about it here.
Thank You!